Legal Tech Hackathon
The Berlin Legal Tech Hackathon brings together software developers, the digital revolution's driving forces, and legal practitioners for the fourth time. Under the umbrella of "hacking.law" we promote a long overdue dialogue between these two groups.
Any productive dialogue starts with a common language. Its development  is the core goal of the event. For two days, the event aims at building bridges in the form of different formats and with the help of Legal Engineers, legal practitioners with technical expertise.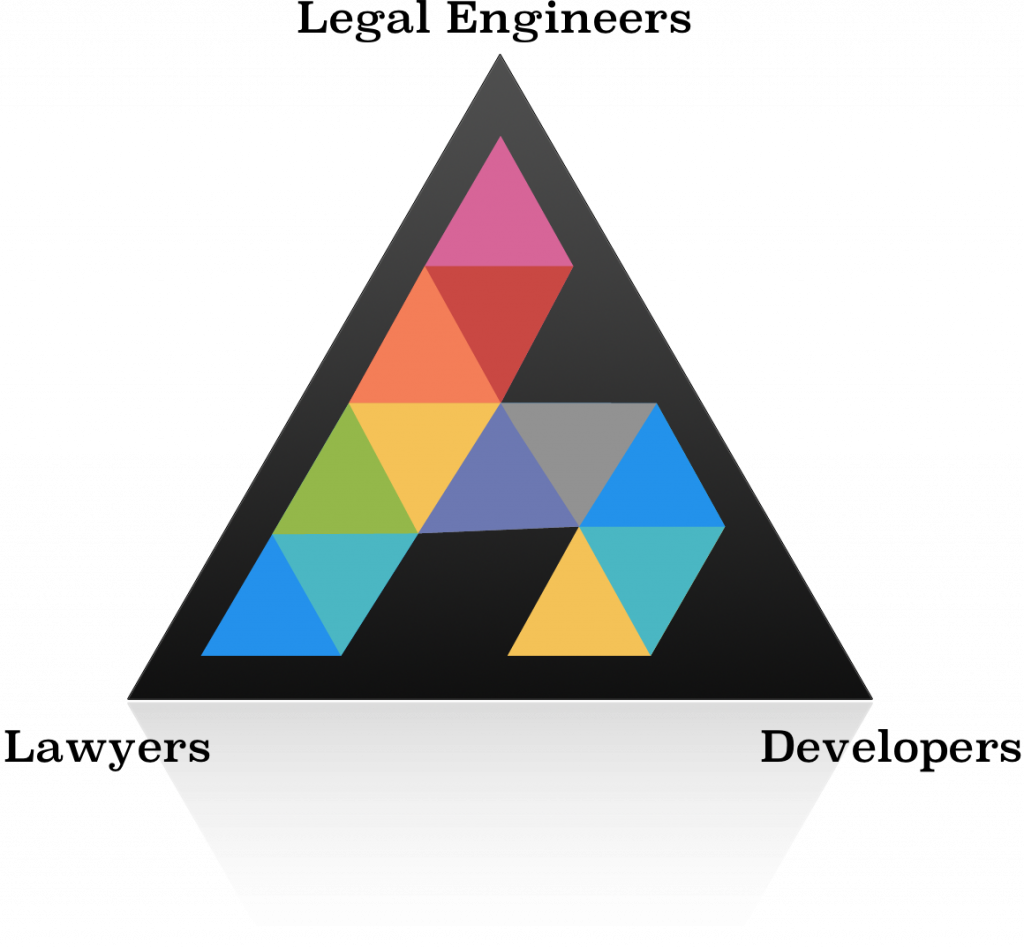 Legal practitioners, lawyers, students
Legal consulting is on the verge of fundamental change. With some delay, law is hit by digitization, bringing about deep change. Meanwhile legal education is not keen on change and innovation. There is much as it is because it has always been no different.
The Legal Tech Hackathon aims at changing this. We invite legal practitioners, lawyers and students to dive in the world of digital innovation for two days. Technical background knowledge is thereby not a requirement at all; in fact, legal practitioners can make a significant contribution by means of their legal expertise to create innovative Legal Tech products and services.
Legal Engineers
Legal Engineers are legal practitioners who already have a profound technical understanding. They have understood to – mainly autodidactically – gain valuable knowledge of how digital technologies can be used. Their knowledge is meant to be shared, commonly expanded and sharpened.
During the two-days Legal Tech Hackathon, they will translate and bridge the gap between curious legal practitioners on the one hand, and software developers and designers of digital products on the other hand. Thereby, they serve as a role model for the future legal practitioner.
Software developers and designers
Software developers and designers are the driving forces behind our society's digital transformation. They are the architects of tomorrow's society. The overall social responsibility is a heavy load to carry on their shoulders. In this respect, legal practitioners, having been responsible for society in a whole for centuries already, therefore are crucial stakeholders to provide valuable input and assistance.
A humane digital future can only be built together. We invite software developers, designers and digital entrepreneurs to open up for a dialogue.